EasyClean UnderSink Grease Separator
Protect your home, your neighbourhood and your local waterways from blockages caused by fats, oil and grease.
In cities and towns wastewater from home kitchens release fats, oil and grease (FOG) into the same network of pipes that carry raw sewage. FOG solidifies and accumulates in pipes and can causes blockages that result in raw sewerage backing up into your home, your yard or your streets as well as the stormwater system which flows into local waterbodies (streams, lake, beaches).
Home kitchens in a rural setting discharge their kitchen wastewater into their own septic tank.  Leaking and poorly maintained septic systems release raw, untreated sewage that can be picked up by stormwater and discharged in nearby waterbodies.  Remediation and repairs can be very expensive,
Protect your home and the environment with the EasyClean UnderSink grease trap. It is compact to fit under bench and correctly sized to accept wastewater from a single domestic sink.  Installation and maintenance are a breeze.
Odour tight.
Inspection window to indicate when clean out is required.
No tools are required for installation or cleaning.
Quick release to disconnect for easy cleaning.
Add a trolley to make the clean out process even easier.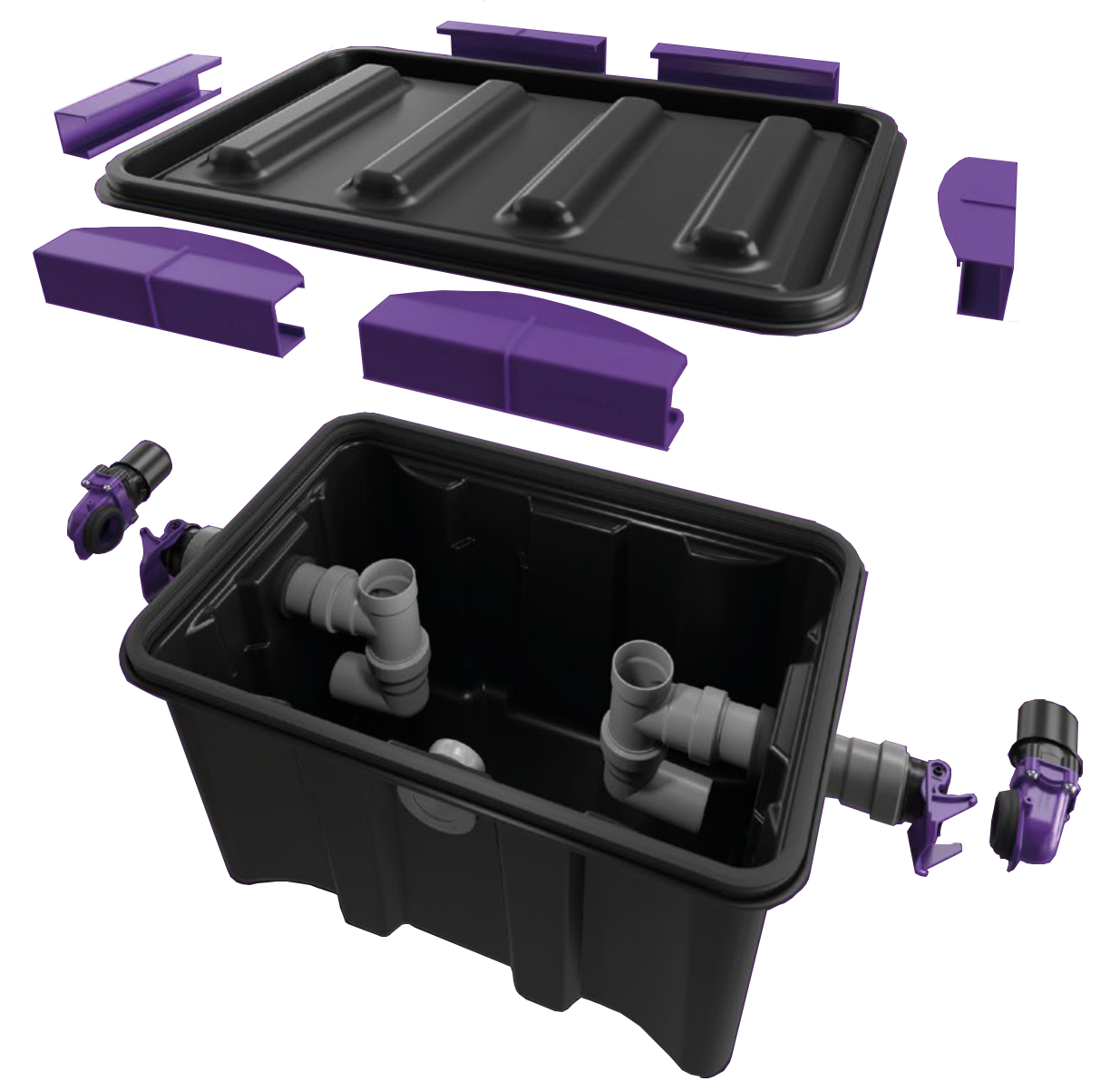 | Technical Data | |
| --- | --- |
| Flow Rate | 0.7l/sec (single sink) |
| Inlet/Outlet | ∅50mm |
| Grease Storage | 8l |
| Sludge Trap | 12l |
| Total Volume | 33l |
| Type of Disposal | Manual or Suction |
Support • Information • Design • Sizing