Not found what you're looking for?
MACTRAP manufactures products in New Zealand. If we need to modify or develop a product to meet your specific application then we have the skills and the experience to do so. If it needs to be shorter, wider, lower, deeper in the ground, hanging off a wall or have shutoff valves, pumps, sensors – we can design and build it.
If it gets more complicated than our domestic engineering team can handle then we can call upon our international partners at Kessel. In addition to their standard products, Kessel also develop individual solutions for special requirements.
We've got you covered.
Standard solution
Draining water, treating wastewater, protecting against backwater: all the standard drainage tasks are covered by our portfolio.
Product adaptation
Because we own our designs and make our products locally we can customise solutions to meet your requirements.
New development
If the range of tasks differs from the usual framework to an extreme extent, we also develop completely new products for your specific application.
Lifting stations
Drain technology
Separator technology
Hybrid lifting stations
Backwater protection
Chambers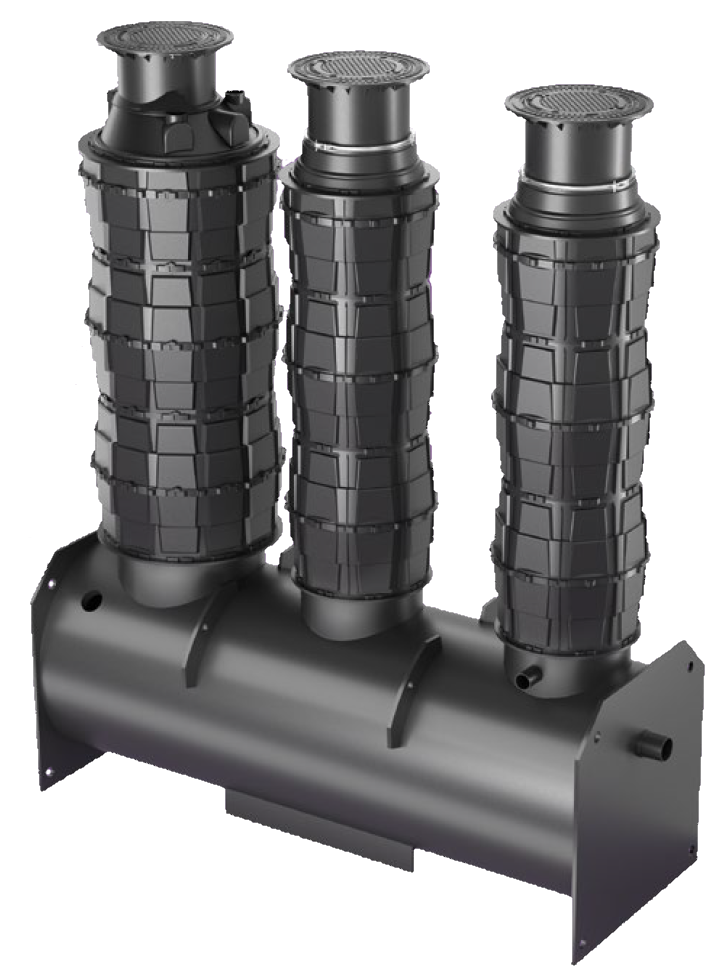 Support • Information • Design • Sizing