Use of a permanently installed pump is not always possible or desirable. Submersible pumps offer flexible solutions for private and commercial applications.
Powerful
Submersible motor pumps are suitable for pumping larger quantities of clear water, rainwater and wastewater in mobile use. These can be used to pump out chambers, basements or swimming pools.
Flexible use
Our absolutely corrosion-free submersible pump has a pressure pipe connection R1 1/4, either vertical or lateral. The vertical connection is used for deep and narrow containers, while the lateral one is used for flat and broad water points.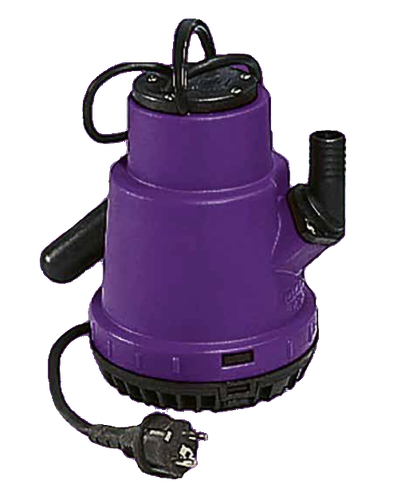 PUMP TYPE

Image

Dimensions

Pumping Capacity

Specifications

KTP 300
For wastewater without sewage.
Voltage: AC 230 V

Current: 1.9 A

Max Height: 6 m

Capacity: 8 m³/hr

GTF 500
For wastewater without sewage.
Voltage: AC 230 V

Current: 2.5 A

Max Height: 8 m

Capacity: 10 m³/hr

GTF 1000
For wastewater without sewage.
Voltage: AC 230 V

Current: 4.9 A

Max Height: 10m

Capacity 11.5 m³/hr

STZ 1000
For wastewater containing raw sewage.
Voltage: AC 230 V

Current: 4.9 A

Max Height: 10m

Capacity 12 m³/hr
Aqualift S Duo
Rainwater or non-WC wastewater, for installation in on-site collection tank
Version contains:
• two removable pumps
• Aqualift Comfort 230 V duo control unit
• pressure sensor level control for conductive and nonconductive liquids
• pressure piping with non-return flap and closure lever
• pressure connection: . 40 mm pressure pipe for PVC glue connection
• PE-HD fixing mount for installation and mounting of pumping system
• with Comfort control unit for wall mounting in dry, frost protected rooms, splash-proof, fully automated pump level control with optical and audible alarm system, detailed operation and warning status in multiple line digital display. Optional forwarding of alarm and fault message via GSM interface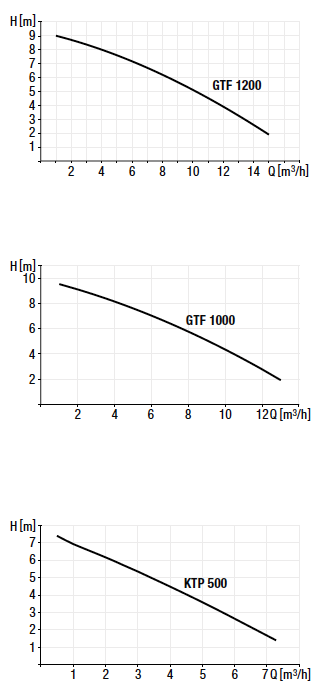 Aqualift F XL
Wet installation, for installation in on-site collection tank
Version contains:
• Pump base, backwater flaps and gate closure valves
• Hydrostatic level sensor
• KESSEL Comfort 400 V control unit
• PE pressure pipe with . 63mm (DN 50) and . 90 mm (DN 80)
• Pumping capacity: max. … m./h
• Voltage: 400 V ~ 50 Hz
Note: Aqualift F XL should be installed in a chamber with a minimum diameter or 1.000 m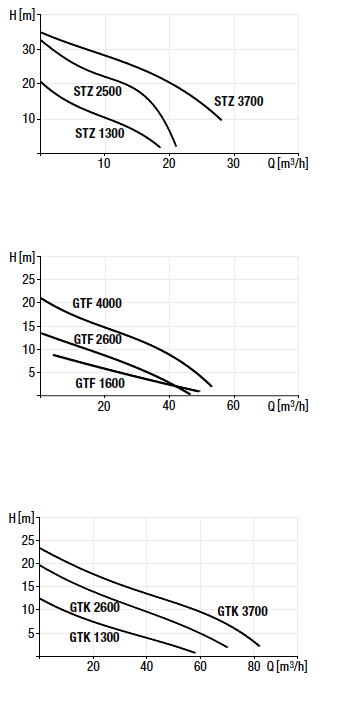 Support • Information • Design • Sizing