Drains and Channels
For indoor and outdoor installation
MACTRAP offer a full range of drains and channels to meet the needs of domestic and commercial builds.
Bathroom drains and shower channels
Project drains – floor drains with versatile properties
Basement drains – high flows, heavy duty construction, available with integrated backwater protection
Outdoor drains – heavy duty applications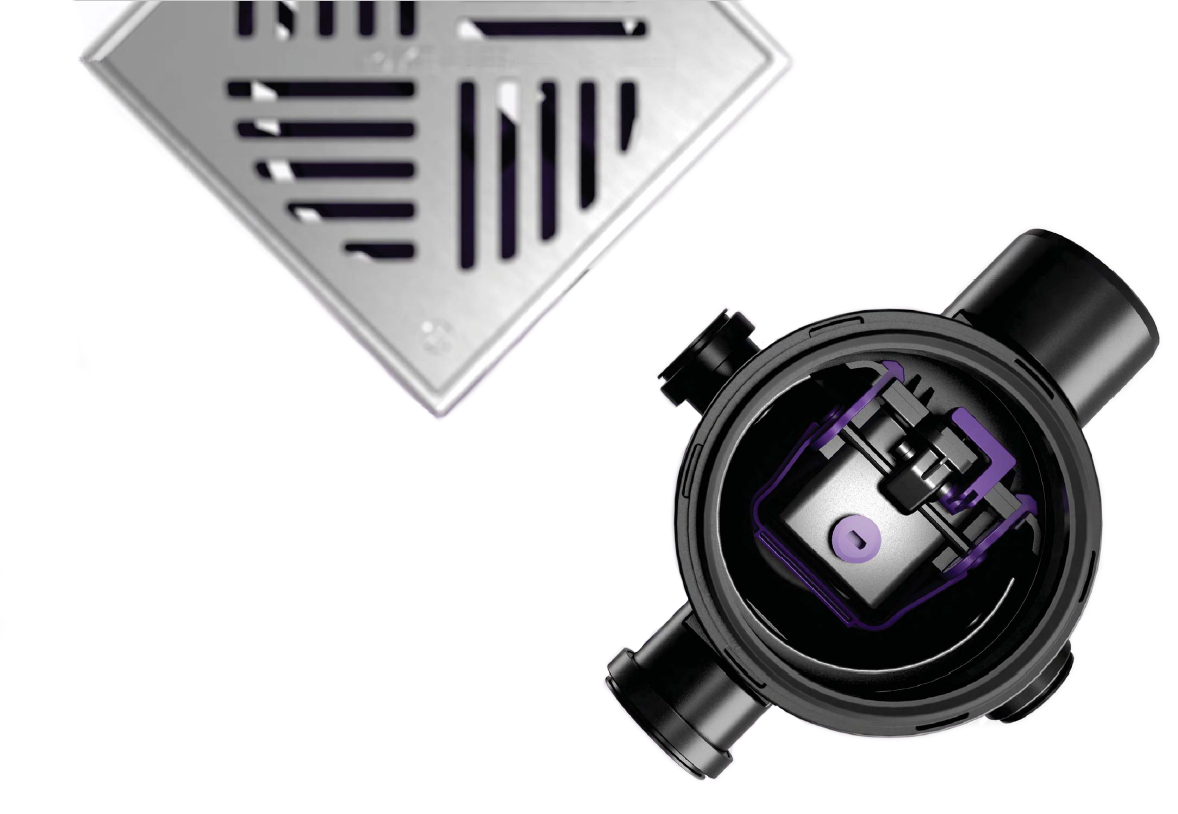 Everything You Need To Know
Different types of drains
Bathroom Drains – Bathroom drainage tailored to requirements
Project Drains – Floor drains with versatile properties
Basement Drains – For dry floors in basement rooms
Outdoor Drains – Robust solutions for particular loads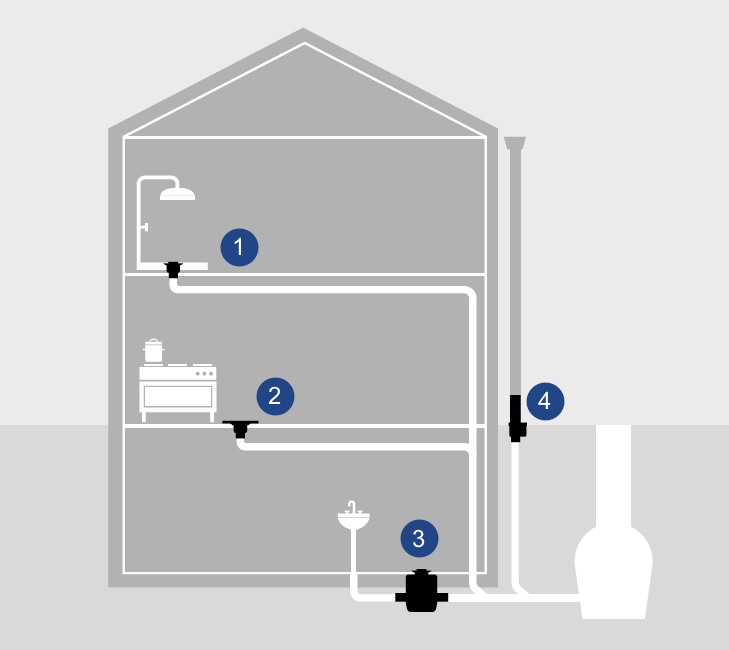 Modular system
With our modular systems, we provide numerous possible drain combinations. Our extensive offer includes different grate covers, upper sections, drain bodies and other accessories, from which you can individually put together the right drain for you

Fire Kit
Fire burns away all exposed plastic pipe. The flames then reach the outlet of the drain body.
The odour trap built into the drain body combines with sealing water to prevent smoke and gas reaching upper levels of the building.
The Fire-Kit fire protection insert expands due to the heat and completely seals off the openings in the concrete floor, preventing fire from spreading to the floor above.

Quick Fit
The fire-protection insert provides the necessary fire protection. This is attached by a metal hoop on the lower end of the installation aid. In the event of a fire, the fire protection mass swells up and closes the gap resulting from the melting seal. This guarantees a smoke-tight closure and prevents the fire from spreading to the floor above.
 Insert Quick Fit in core hole (∅ 160mm)
Lower the Ecoguss drain body with vertical outlet into Quick Fit
Fit the upper section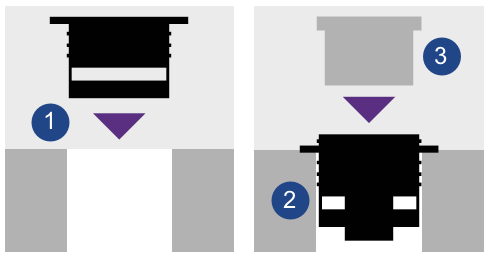 General Fire Protection
All KESSEL drain systems with a fire protection feature comply with European fire resistance class F120 (fire resistance period greater than 120 minutes). There is no need for preventative fire protection for floor drains in single-, two-family homes, basements and floor drains with horizontal outlets (under certain conditions).
Odour Traps
KESSEL drains have a removable odour trap to protect against unpleasant odours from the sewer. Certain models can also be optionally equipped with the waterless odour, foam and rodent stop Multistop or the mechanical odour trap Megastop with water seal. Combined with the locking and removal device Lock & Lift, the Megastop mechanical odour trap can be used as backwater protection up to 0.1 bar.
Ecoguss
Building drains made of the composite material Ecoguss are naturally hygienic and highly resistant to chemicals on account of the smooth and corrosion-free surface. Additional protective coatings are not necessary. Weight approx. 70 % lower than cast iron drains, no electrical grounding necessary and suitable for installation in hot bitumen thanks to high-temperature resistance properties.
The drainage products displayed within each graphic can be found on the page indicated within the catalogue hosted below.
Support • Information • Design • Sizing