SEDIMENT TRAPS
The clean solution for wastewater with sediments, sand and sludge.
The sediment separator prevents residue such as plaster, lint, clay and other heavier-than-water substances from getting into the wastewater network and causing blockages.
MACTRAP polymer sediment traps are chosen nationwide as a superior alternative to metal or concrete options because they are corrosion resistant to most substances.  They are robust and lightweight, easy to install and come with a 30 year in-ground warranty. Their ability to be installed above and below ground along with their efficiency and reliability make them a trusted first choice.
MACTRAP offers three types of sediment trap for use depending upon the sediment to be trapped and the flow/volume of wastewater.
Filtered systems
Settlement systems with outlet filtration
Settlement systems
The systems are delivered completely assembled and are ready for immediate operation. The filters can easily be removed from the separator (where equipped) for disposal of the contents and cleaning.
How the sediment trap works
Waste water (with sediment) enters the sediment trap through the inlet. The trap has two or three chambers and as the waste water flows through the baffles between the chambers, the sediment drops to the bottom of the trap. Clean water passes through the outlet. Sediment needs to be extracted by vacuum or drainage – the frequency of removal will depend on usage. Models with filters will catch the sediment larger than the filter mesh for regular removal.
Removable filter models are more suitable for lint, plaster, and dental/lab applications.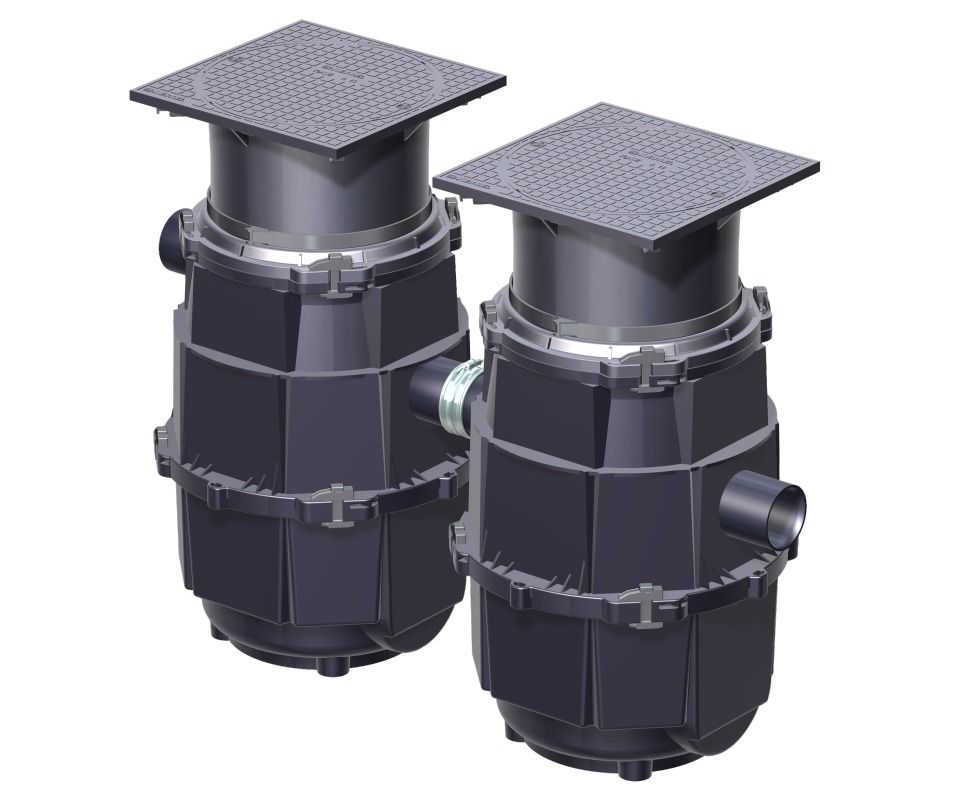 Dental and Plaster Traps
Sediment trap for Medical, Dental and Laboratory
MACTRAP Dental and Plaster Traps are small, filtered sediment traps specially designed to remove plaster from the wastewater before discharging to the network.
Dental and Plaster Traps are easily installed and serviced and will handle most of the chemicals used in laboratory, medical and dental facilities. They can be located  under-bench and have a clear lid that lifts for inspection and cleaning.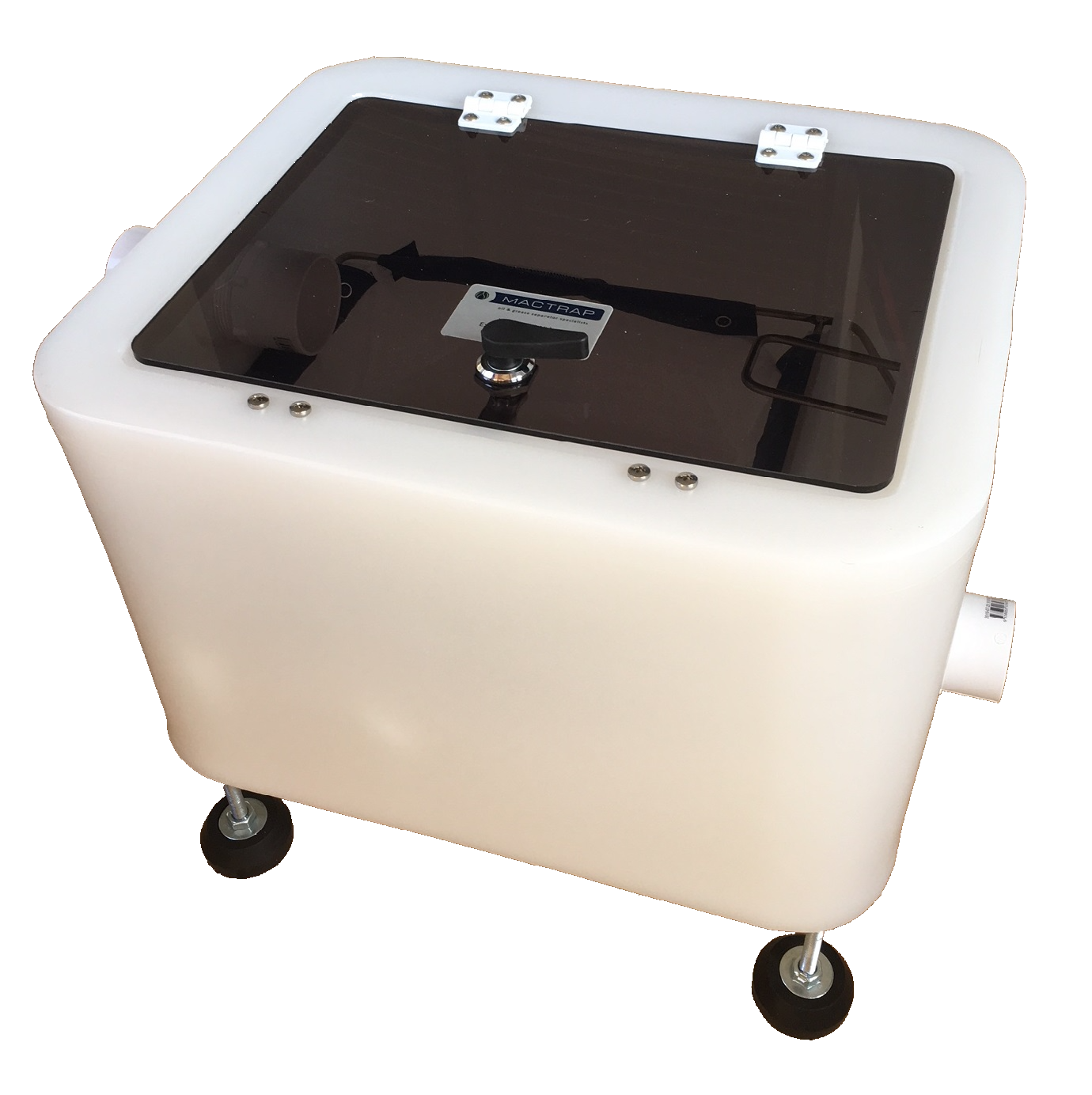 Lint and Plaster Trap

(removeable filter)

S = Standard A = Pedestrian D = Vehicular

Description

Data Sheet

(view/download)

MTDT25H and MTDT25L
 Dental and Plaster trap in low and high profile models
Data Sheet Dental Trap
MTLT250 (S) (A) (D)
External HDPE lint trap with removable filter basket
MTLT500 (S) (A) (D)
External HDPE lint trap with removable filter basket
MTLT1000 (S) (A) (D)
External HDPE lint trap with removable filter basket
MTLT3000 (S) (A) (D)
External HDPE lint trap with removable filter basket
MTLTSS50
Stainless steel in-line unit for commercial laundries
NS2 – 97 202/00 (A) (D)

Kessel EasySink Ground with two stage filter

Data Sheet EasySink NS 1-2
Mactrap sediment traps are available with Class D Vehicular lids in cast iron, and Class A Pedestrian lids in HDPE.
Flexible coupling allows easy installation into the surrounding medium.
The risers and covers are fully sealed.
The riser mounts are pre-welded and the riser flanges and screw on lids are provided separately. The riser flanges and screw on lids are installed once the exact height of the installation is known. The risers can be cut on site to the required height.
Surrounding concrete or other medium must be engineered for the appropriate loading.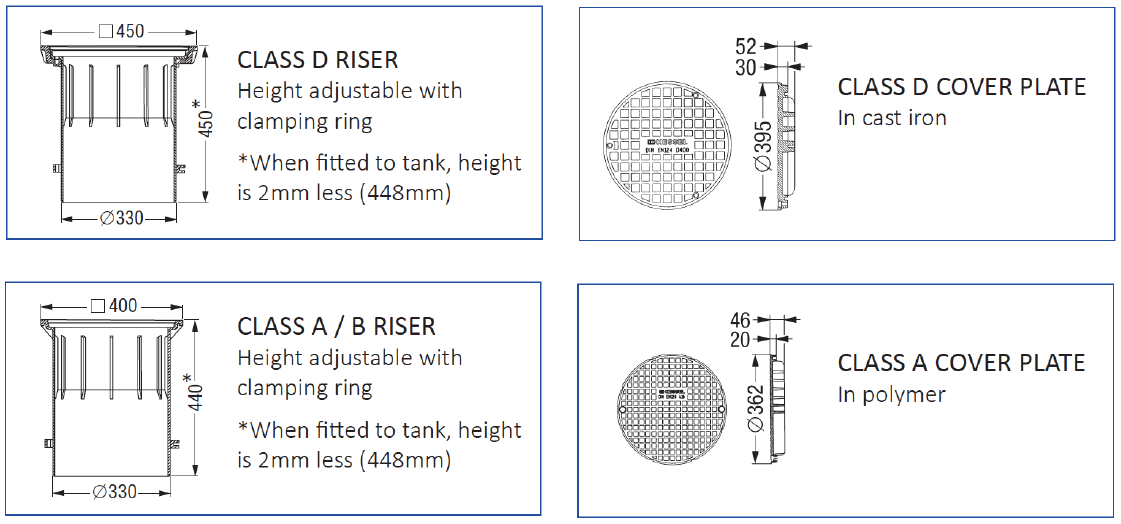 Support • Information • Design • Sizing